Botox Injections for Overactive Bladder (OAB) in Arcadia, and Glendale CA
The OB-Gyn and Incontinence Center offers botox injection as a successful overactive bladder therapy option. An overactive bladder is a common condition that can lead to leakage or incontinence as well as frequent and unexpected urinal impulses. The bladder muscles are relaxed as a result of botox injections, which might lessen the frequency and urgency of urine symptoms. Injections of botox can significantly reduce symptoms or overactive urine for up to six months, at which point the medication can be withdrawn if necessary. Throughout the course of treatment,

Dr. Prema Kothandaraman, MD

, and her experienced medical staff are dedicated to giving each patient individual attention and support. For more information,

contact us

today or schedule an

appointment online

. We have convenient locations to serve you in

Arcadia, CA

, and

Glendale, CA

.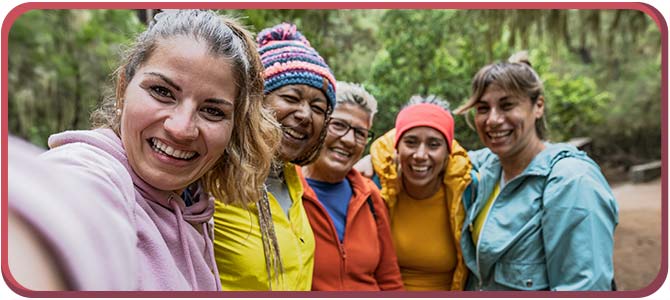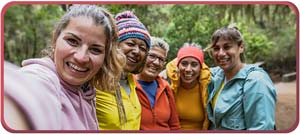 Table of Contents:
How long do bladder Botox injections last?
Can Botox in the bladder cause urinary problems?
How successful is Botox for bladder control?
How long does it take to recover from bladder Botox injections?
While Botox injections are primarily recognized for their cosmetic purposes, they can also be used to effectively treat an overactive bladder (OAB) and urgency incontinence. This type of treatment is typically used when other treatments, such as behavioral therapy, exercise therapy, and prescribed medications have proven ineffective when it comes to treating symptoms associated with OAB.
Bladder Botox has been shown to significantly improve OAB symptoms, helping patients to get back to their day-to-day lives confidently and without fear of an accident. At The OB-Gyn and Incontinence Center, our team of medical professionals offer safe and effective bladder Botox injections to help you get back to living your best life.
How long do bladder Botox injections last?

Botox works by desensitizing the nerves and blocking the signals that trigger OAB. While it is typically not the first line of defense when it comes to OAB issues, it is an effective form of treatment for many who have not responded well to prescribed therapies and/or medication.
 
The effects of bladder Botox typically last between 6–12 months, with the average being around 7.5 months. As Botox isn't permanent, the effects will eventually wear off. When this happens, you'll need to get another injection to maintain the clinical effects.
Can Botox in the bladder cause urinary problems?

While bladder Botox injections are generally well-tolerated by patients, there are some potential side-effects to be aware of. Urination may burn or sting the first few times after a bladder Botox injection and some patients experience blood in the urine immediately following their treatment. You may also experience a UTI, difficult or uncomfortable urination, and/or the temporary inability to empty the bladder.

On average, 5 out of 100 women using bladder Botox will find it difficult to pass urine. This can happen immediately or develop over the course of a week or two and is a temporary side-effect. If this happens, the attending medical professional that performed your treatment will teach you how to insert a catheter into your bladder to effectively empty it until normal bladder function returns.
How successful is Botox for bladder control?

Using Botox for bladder control is a very effective method of treatment with roughly 70-75% of patients reporting a significant reduction in their symptoms. Patients also report that their quality of life has improved after treatment, as they're no longer carrying around the constant fear of having an accident.
 
The clinically proven and reported benefits of using Botox to improve bladder control are:

● A significant reduction, or the complete elimination. of urinary incontinence.
● Reduction and/or elimination of severe urgency.
● A reduction in the frequency of urination.
● Reduction and/or elimination of incontinence pads.
● A significant increase in one's quality of life.
How long does it take to recover from bladder Botox injections?

Before your bladder Botox injection, you'll receive a local anesthetic administered via catheter. This numbing agent will remain in the bladder for up to 30 minutes prior to your injection, ensuring the site is numb for maximum comfort. Once complete, a doctor will then pass a small scope into the bladder, through the urethra, where they will then administer the injections of Botox solution using a small needle in the scope.
 
Bladder Botox injections are typically tolerated well with a patient able to go home shortly after their procedure is complete. You may notice some pain or cramping after your injection, though this should pass within 1-3 days. While patients are generally advised not to perform strenuous activity for the first couple days following their procedure, they are able to return to most of their day-to-day activities immediately. There is a very short recovery period when it comes to bladder Botox.
 
Your results will often become observable within 2 weeks of the procedure.
 
At The OB-Gyn and Incontinence Center, we offer safe and effective bladder Botox administered by our trusted and experienced team of medical specialists. If you would like more information about our available services, or would like to book in for an appointment, please feel free to contract us at your earliest convenience. We serve patients from Arcadia CA, Glendale CA, Monrovia CA, Pasadena CA, Los Angeles CA, Burbank CA and surrounding areas.