Labiaplasty: Surgery, Recovery & What To Expect
Labiaplasty is a surgical technique that can be used to either reduce or expand the size of your labia. This operation is typically performed to alleviate physical discomfort or as part of gender-affirming surgery. If you are seeking an OB-GYN for labiaplasty surgery, visit

Dr.Prema Kothandaraman

at The OB-GYN & Incontinence Center. Our clinics are located in

Arcadia, CA

, and

Glendale, CA

. For more information,

contact us

today or

book an appointment online

.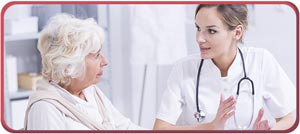 Table of Contents:
Why would someone get a labiaplasty?
Do gynecologists recommend labiaplasty?
What is the success rate of labiaplasty?
Is labiaplasty covered by insurance?
When considering labiaplasty, it's important to do your research. The OB-GYN & Incontinence Center provides a comprehensive overview of the procedure and what you should expect during recovery. The first step in preparing for labiaplasty is to understand the procedure. This includes knowing the risks and benefits associated with the surgery, as well as what type of anesthesia will be used during the procedure. It's important to have a realistic understanding of what your results may look like post-surgery, as well as any potential side effects that can occur.
In addition to having a clear understanding of labiaplasty, you should also discuss any medications you are taking with your surgeon. Certain medicines can affect the outcome of surgery, so it is important to review this information ahead of time. It's also a good idea to get a physical exam and discuss any allergies or other medical conditions that could interfere with the procedure.
Once all the necessary preparations have been made, it's time to plan for recovery. You will need to arrange transportation to and from the hospital, as well as have someone stay with you overnight in case of any complications. Your surgeon should provide instructions on how to care for your wound, such as keeping the area clean and applying ointment or cream regularly. Additionally, it is important to get plenty of rest and follow the doctor's instructions to ensure the best possible results.
It is also important to remember that recovery from labiaplasty varies from person to person. It is normal to experience some discomfort and swelling in the area for a few weeks after surgery, but this should gradually subside over time. Keeping up with your follow-up appointments and following your doctor's instructions will help ensure a smooth recovery. Finally, don't hesitate to reach out to your surgeon with any questions or concerns – they are there to offer guidance throughout the entire process.
By taking the time to familiarize yourself with the procedure and properly preparing for it, you can help ensure that labiaplasty is a successful procedure with positive results.
Why would someone get a labiaplasty?

Labiaplasty is a type of plastic surgery that is designed to reshape or reduce the size of the labia. Some people opt for this procedure due to aesthetic concerns, while others may require it for medical reasons such as recurrent infections in the area, discomfort while wearing tight clothing, or difficulty using tampons. Labiaplasty can also be used to improve the appearance of the labia after childbirth or aging. Ultimately, each person's reasons for seeking out a labiaplasty are personal and should be discussed with their surgeon before making any decisions. In any case, it is important to remember that this procedure can have great results when done right.
Do gynecologists recommend labiaplasty?

The decision to pursue a labiaplasty is ultimately an individual one and should be discussed with your gynecologist. However, most gynecologists will typically recommend labiaplasty if it is deemed medically necessary or could improve the patient's quality of life. During this conversation, your doctor can provide more insight into the potential benefits, risks, and recovery time associated with the procedure. It is important to take this information into consideration before making a final decision.
What is the success rate of labiaplasty?

Generally, the success rate of labiaplasty is very high. Studies have found that over 90% of patients are satisfied with their results and report improved quality of life after surgery. While the majority of surgeries go smoothly, it is important to remember that complications can occur in any medical procedure. Therefore, it is essential to follow your surgeon's instructions before and after the surgery to help ensure the best possible outcome.
Is labiaplasty covered by insurance?

Whether labiaplasty is covered by insurance often depends on the specific terms and conditions of your insurance plan. Some insurance companies may cover the procedure if it is deemed medically necessary, such as for treating recurrent infections or alleviating significant discomfort. However, if the surgery is sought for purely aesthetic reasons, it is often considered elective and therefore not covered by most insurance plans. We strongly advise checking with your insurance provider to understand the coverage details pertaining to labiaplasty. If you're unsure about how to proceed or need help understanding your options, our team at The OB-Gyn & Incontinence Center is here to assist you. You can call us or book an appointment online to discuss your case, and we'll help address your concerns and guide you through the process. Our clinics are located in Arcadia, CA, and Glendale, CA. For more information, contact us today or book an appointment online. We serve patients from Arcadia CA, Glendale CA, Monrovia CA, Pasadena CA, Los Angeles CA, Burbank CA, and surrounding areas.