About The OB-Gyn & Incontinence Center in Arcadia, CA
Dr Prema Kothandaraman and her experienced medical staff offers a wide range of OBGYN services such as urinary incontinence, fallen bladder, uterus, pelvic pain, bladder pain, menopause, hormones, failed prior treatments, medical aesthetics for vaginal and vulval health and so much more. For more information call us today or book an appointment online. Our clinic is located at 622 W Duarte Rd. Ste. 305 Arcadia, CA 91007.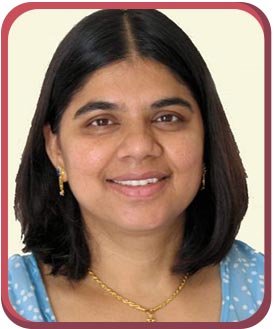 Dr Prema Kothandaraman
I did my Medical Education in India where I also treated thousands of women. After coming to the US, I completed an internship at Yale University, followed by a residency program in Obstetrics and Gynecology at Mount Sinai Medical Center, NYC. I went on to attain a fellowship in Urogynecology and Pelvic Health at Cleveland Clinic.
I am very passionate about my profession. I enjoy working with woman's health and wellness in all aspects. Since I believe in caring for the person as a whole, I want to work with you to simplify the interactions between mind, body, and consciousness towards maximizing your health, quality of life and go Beyond Health as WOMAN HEALTH EXCELLENCE.
Given the sensitive nature of incontinence and prolapse, I offer you my listening, understanding, compassion, and discretion. I love your partnership in care. I always believe in giving multiple options for you to choose from and work with me.
I perform minimally invasive pelvic surgeries for most bladder and pelvic organ problems and reconstruction at the Huntington Memorial Hospital in Pasadena. Thousands of patients regained their normal life and start enjoying. Primary care physicians greatly appreciate our services and refer their patients to us.
I love to expand my medical knowledge, by learning new technologies and their applications towards Woman's health in a most scientific way. Exploring and learning more Holistic approaches to maintain and heal Woman's health by natural/noninvasive methods.
Health is not just the absence of diseases, but living with powerfulness, positive emotions, high creativity, and bliss.