What Causes Vaginal Laxity?
Vaginal laxity can occur as a result of various factors such as childbirth, aging, genetics, and lifestyle factors. Some common symptoms of vaginal laxity include decreased sensation, stress urinary incontinence, changes in appearance, and tampon or penetration issues. If you are looking for vaginal laxity treatments, visit Dr. Prema Kothandaraman at The OB-GYN & Incontinence Center. Our clinics are located in Arcadia, CA, and Glendale, CA. For more information, contact us today or book an appointment online.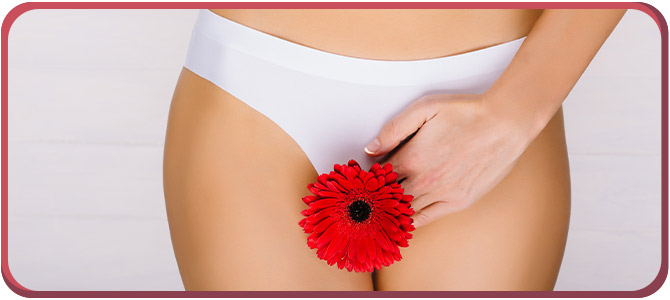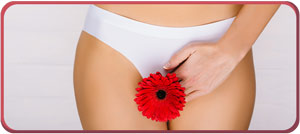 Table of Contents:
What does vaginal laxity feel like?
What is the difference between prolapse and vaginal laxity?
What causes vaginal laxity?
What are the treatment options for vaginal laxity?
Vaginal laxity is the sensation commonly experienced of the loosening or lack of tone and strength of the muscles and tendons within the vaginal canal. It can lead to negative physical and psychological impacts, leading those with vaginas to feel sexually unsatisfied and even self-conscious of their anatomy. However, no patient should have to silently suffer through the symptoms as there are many treatment options available to allow every individual to experience sexual intimacy as positively as possible.
What does vaginal laxity feel like?

Individuals who experience vaginal laxity will often report feeling decreased tightening of the vaginal canal, commonly leading to decreased sensation during penetrative intercourse, making orgasms more difficult to achieve. Vaginal laxity is also commonly associated with decreased production of natural lubrication, which also results in decreased sexual function and libido, and can even lead to discomfort or pain experienced during penetrative intercourse. Another symptom of vaginal laxity includes incontinence, so between all of these physical changes, it is common for self-confidence and comfortability during intercourse to diminish, making treatment essential in maintaining healthy sex lives. Other specific sensations that are often associated with vaginal laxity include having difficulty wearing normal tampons as they may slip down while being worn, and increased frequency of pockets of air collecting in the vaginal canal during penetrative intercourse.
What is the difference between prolapse and vaginal laxity?

Vaginal laxity and prolapse can be directly related or occur independently but differ in severity, symptoms, and causes. Vaginal laxity can sometimes be a symptom of prolapse but can also just develop after vaginal delivery, menopause, aging, or pelvic surgery and results in a sensation of loosening of the vaginal canal. It is simply a loss of tone and elasticity within the walls of the vaginal canal.

Pelvic organ prolapse is a disorder that leads to the descending of the pelvic organs from their typical, healthy position. The pelvic organs include the bladder, uterus, or rectum and when they descend out of position, they can start to put pressure on the pelvic area and into the vaginal area. Pelvic organ prolapse requires medical attention and can be identified with symptoms including feelings of fullness or pressure in the pelvis, and difficulty urinating or having bowel movements.
What causes vaginal laxity?

Vaginal laxity can be the result of several factors, the most common of which include the overstretching of the muscles and tendons within the vaginal canal due to vaginal childbirth, and the weakening of these muscles and tendons due to aging and a weakened pelvic floor in general. Other common causes of vaginal laxity include menopause or health issues due to the significant decrease in production of estrogen and inherited disorders that cause vaginal trauma, excess body weight, and decreased collagen production. Undergoing pregnancy has many effects on the body, so even those who give birth via C-section will often notice significant changes to their vaginal canal and pelvic region in general, often noticing vaginal laxity as well.

Vaginal laxity is one of the most common health conditions that those with vaginas experience, most frequently occurring at around 40 years of age, leading to discomfort and loss of confidence during sexual interactions. The good news is vaginal laxity has a variety of non-invasive or minimally-invasive treatment options, allowing all of the individuals experiencing vaginal laxity an effective means of restoring their sex life.
What are the treatment options for vaginal laxity?

There are quite a few vaginal rejuvenation treatments available for treating vaginal laxity that range in severity, ensuring that there are effective options available for each patient that will suit their specific needs. The least invasive options include homeopathic remedies and Kegel exercises, but more invasive options will be provided by specialists to ensure the safety and efficacy of treatments for each patient. Minimally-invasive options include laser therapy treatment and radio-frequency treatment which both work by stimulating increased production of collagen to the treated area resulting in new, firm tissue.

There are also surgical vaginal rejuvenation treatment options, which will most likely include outpatient options but are less commonly performed than the minimally-invasive options. Every specialist will ensure that patients receive the safest treatment option for their vaginal laxity while ensuring that they are choosing the least invasive option that will provide the best possible results to prevent any unnecessary risks, discomfort, and recovery time. Our clinics are located in Arcadia, CA, and Glendale, CA. For more information, contact us today or book an appointment online. We serve patients from Arcadia CA, Glendale CA, Monrovia CA, Pasadena CA, Los Angeles CA, Burbank CA and surrounding areas.