Minimally Invasive Gynecologic Procedures Q&A
Gynecologists are your first step in the right direction for taking care of your health.

Call us

or

book a consultation

for new patients, or book your regular check-up with your gynecologist today. We have

convenient locations

to serve you.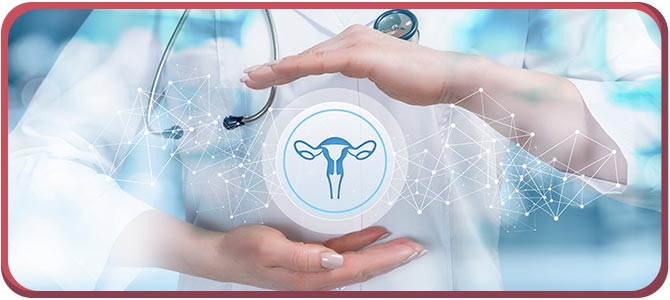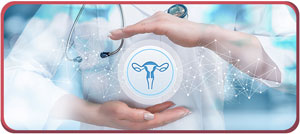 Table of Contents:
What conditions does OB-GYN & Incontinence Center provide for Minimally invasive Gynecology procedures?
What exactly does a Gynecologist do?
What can I expect at a Gynecologist appointment?
How often should a woman go see a Gynecologist?
What conditions does OB-GYN & Incontinence Center provide for Minimally invasive Gynecology procedures?


The OB-GYN & Incontinence Center provides treatment for the following minimally invasive gynecological procedures:

• Fibroids – are a muscular that grow in the wall of uterus. Usually, fibroids are almost always benign. Not all women have symptoms, but when they do, they can be hard to live with as it increases heavy menstrual bleeding and pain.

• Excessive bleeding – unusual or excessive bleeding usually is indicating signs and symptoms of an issue that needs to be treated.

• Pelvic pain – pelvic pain is normally a symptom of an infection or is can be from the pelvic bone or a non-reproductive internal organ. Either way, it is best if you get checked out for pelvic pain.

• Birth control and IUD – Different devices or products that you can either insert into the uterus, or take orally to prevent pregnancy. IUD is a long-term method, reversible birth control method.

• Vaginal and pelvic infection – Vaginal or pelvic infections are usually caused by a sexually transmitted infection. However, there are other reasons for infection to which should be reviewed by your doctor.

• PCOD – PCOD is known as Polycystic Ovarian Disease which is where the ovaries release a lot of immature or partially-mature eggs which eventually turn into cysts.

• STD testing and treatment – STDs/STIs also known as Sexually transmitted diseases/infections are quite common, if you are showing any abnormal signs or symptoms, get tested immediately. Our clinic can offer testing and treatment for many STDs/STIs.
What exactly does a Gynecologist do?


Gynecologists offer reproductive and sexual health services that include pelvic exams, pap smear exams, cancer screenings, as well as testing and treatment for vaginal infections.

Gynecologists diagnose and treat reproductive system disorders including endometriosis, infertility, ovarian cysts, and pelvic pain. They can also care for people with ovarian, cervical, and other reproductive cancers.

Some gynecologists also practice as obstetricians, obstetricians care for women during their pregnancy, birth and after birth. If a gynecologist has expertise in obstetrics as well, they are considered an OB-GYN.
What can I expect at a Gynecologist appointment?


Your first appointment with a gynecologist may depend on your age, your medical history and any of the health concerns you may have when going in to your first appointment.

For teens, their first visit may be just to have a chat with the doctor on staff about their health. With other patients, they may be a physical exam conducted.

During your first gynecology appointment, there is no need for specific preparation. It is normal to feel a bit anxious during the exams, as long as you remember that the doctor performs exams all the time, they are there to do their job and take care of your health.

At the beginning of your appointment, your gynecologist will ask you several questions about your medical history, family's medical history, menstrual cycles and if you are sexually active.

If you think you have an STI, a vaginal infection or any other reproductive health issues, it is important to inform your doctor, so they can talk with you about it and decide if you need any special tests completed as well as treatment.

After, you may have your weight and height recorded for your medical record, blood pressure taken and the doctor may ask for a urine or blood sample. You will be instructed to undress and put on a hospital gown so a few other exams can be completed, they are:

• Breast Exam – Check for any lumps or cysts, mainly to check for any signs of breast cancer or any abnormal issues.

• Pap Smear – used to screen for cervical cancer

• Pelvic Exam – used to find any possible signs of ovarian cysts, sexually transmitted infections, uterine fibroids, or early-stage cancers.

After your appointment, your doctor will follow-up with you if you have had any abnormal test results. If you do not hear back from the clinic within a few weeks, it usually means that everything looks good, call us to double check if you feel the need to.
How often should a woman go see a Gynecologist?


The general rule is that you should see your gynecologist at least once a year until you reach the age of 29. If you are within good health, your gynecologist will instruct that you can start seeing them once every other year after the age of 30.
Interested in our services? Contact us today! For more information call us today or book an appointment online. We have convenient locations to serve you. We serve patients from Arcadia CA, West Covina CA, Glendale CA, Whittier CA, Pasadena CA, Alhambra CA, and Baldwin Park CA.