Urinary Leakage Specialist in Arcadia, CA
Urinary leakage treatment is now available at OB-Gyn & Incontinence Center. For more information,

call us

today or

book an appointment

online. We have

convenient locations

to serve you.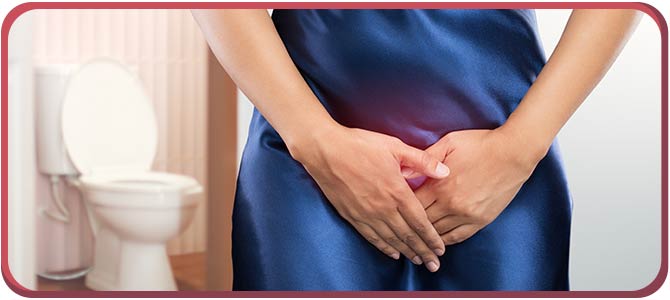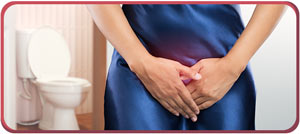 Table of Contents:
Can a leaking bladder be fixed?
What causes bladder leaks?
Can I regain bladder control?
Who is at risk for urinary leakage?
Can a leaking bladder be fixed?

Urinary incontinence is common, and for many embarrassing, a condition that results in a leaky bladder. There are varying degrees of severity, ranging from occasionally leaking urine when you cough or sneeze to having a sudden urinary urge that prevents you from reaching a toilet in time.

As people age, urinary incontinence becomes more common, but it is not an inevitable consequence. Consult your doctor if urinary incontinence interferes with your daily activities. Symptoms of urinary incontinence can usually be treated with simple lifestyle and dietary changes or medical treatment.

Incontinence is treated based on the type, severity, and underlying cause of the incontinence. There may be a need for a combination of treatments. Symptoms may be caused by an underlying condition, which your doctor will treat first. First, your doctor may recommend less invasive treatments and then move on to other options if they don't work.
What causes bladder leaks?

It is possible to experience incontinence for a variety of reasons. The causes can differ depending on whether you are a woman or a man. There are some causes that are temporary health conditions that usually resolve once they are treated. Once your condition is treated, your incontinence usually stops as well. The cause of incontinence can be a long-term medical condition (chronic). Chronic conditions usually require you to manage leakage issues over a longer period of time. As a symptom of your chronic illness, incontinence may have to be managed over time.

Incontinence is characterized by urine leakage. Urine could be dripping continuously or leaking occasionally. It is possible to leak large amounts or small amounts of urine if you have incontinence. Depending on the type of incontinence you have, leakage can occur for a variety of reasons.

Short-term leakage may be caused by UTIs, pregnancy, medication, and constipation. Long-term leakage can be the result of pelvic floor disorders, diabetes, menopause, stroke, and more.
Can I regain bladder control?

There are many ways to regain bladder control. Prior to any invasive treatments, doctors will usually begin patients on lifestyle and behavioral changes.

Using bladder training to delay urination after you feel the urge to urinate can help regain bladder control. The first thing you could try is to hold off on urinating for 10 minutes whenever you feel the urge. Your goal should be to urinate no more than 2.5 to 3.5 hours between trips to the restroom. You may be able to avoid overflow incontinence by double voiding. A double void occurs when one urinates, waits a few minutes, then urinates again. Alternatively, using the bathroom on a set schedule may also help reestablish bladder control.

It may be necessary to cut back on or avoid alcohol, caffeine, or acidic foods to regain bladder control. Physical activity, losing weight, and reducing liquid consumption can also ease the problem.

In order to strengthen the muscles that control urination, your doctor may recommend you do these exercises frequently. This technique is also known as Kegel exercises and is particularly effective in treating stress incontinence.
Who is at risk for urinary leakage?

Anyone can experience incontinence. The problem is more prevalent in certain groups and at certain points in your life. Women are more likely than men to experience incontinence. Pregnancy, childbirth, and menopause are often associated with this. Women's pelvic support muscles can weaken over time as a result of each of these experiences.

Age also increases your chances of experiencing incontinence. You can experience leakage issues due to the weakening of the muscles that support your pelvic organs over time. Urinary leakage repair is available at the OB-Gyn & Incontinence Center. For more information, call us today or book an appointment online. We have convenient locations to serve you. We serve patients from Arcadia CA, West Covina CA, Glendale CA, Whittier CA, Pasadena CA, Alhambra CA, and Baldwin Park CA.