Collision Dyspareunia Treatment Specialist in Arcadia and Glendale CA
Collision Dyspareunia is pain during sexual intercourse caused by contact or impact in the pelvic area. Symptoms include pain, discomfort, or a burning sensation during intercourse, which can be painful. If you have these symptoms, you should see a gynecologist for a proper diagnosis and treatment. Dr. Prema Kothandaraman provides personalized care and treatment for collision dyspareunia at The OB-Gyn & Incontinence Center. For more information, contact us or schedule an appointment online. Our clinics are located in Arcadia, CA, and Glendale, CA.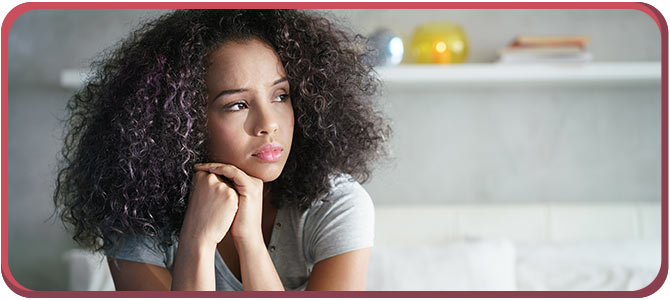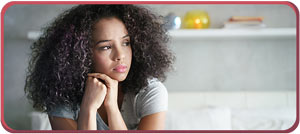 Table of Contents:
What causes collision dyspareunia?
What is the first line of treatment for dyspareunia?
Is collision dyspareunia normal?
How long does it take to cure dyspareunia?
Collision dyspareunia and dyspareunia in general are essentially pains that are experienced during intercourse. There are many different potential causes for the pain, so it is very important that if any degree of pain is experienced, patients are able to receive proper healthcare to access pain relief and high-quality treatment for all associated symptoms.
What causes collision dyspareunia?

Collision dyspareunia will typically occur during penetrative sex, resulting in pain being experienced when the penis makes contact with the cervix due to deep penetration. Some people may experience it more frequently than others and can quickly alleviate the pain by changing positions, but there are some cases where pain is experienced regardless of position. The cause of this pain can sometimes be tied to other reproductive health conditions, such as endometriosis or vaginal infections, but if it is being experienced for the first time during intercourse with a new partner, the pain can likely be explained by the colliding of the penis into the cervix. This collision can occur simply if the male counterpart has a longer than typical penis or the female partner has a shorter than average vaginal canal. The pain is due to the cervix being pressed into the uterus, causing a collision with the sacrum and surrounding nerves.
What is the first line of treatment for dyspareunia?

If a patient is experiencing pain during intercourse, a visit with a gynecologist will help to determine the exact cause of this pain and to commence the patient on an effective treatment plan to alleviate the pain as much as possible. There are many different potential causes for dyspareunia, some of which may be other underlying health conditions, so a pelvic exam or pap smear may be recommended to rule out anything more serious. If the cause of this pain is determined to be collision dyspareunia, there are several different changes that can be made during intercourse to alleviate the experienced pain or hopefully get rid of it entirely. More often than not, simply changing positions during intercourse will ensure that the collision of the penis and cervix does not occur. Additionally, the vaginal canal elongates a bit more when fully aroused, so it may be worth it for the partners to spend more time focusing on ensuring that the female partner is fully "prepared" before engaging in penetrative intercourse.
Is collision dyspareunia normal?

More common among young women or those who are menopausal or postmenopausal, collisions affect anywhere from 10% to 20% of women at some point throughout their lives. Unfortunately, there is a fair amount of stigma and normalization around pain being experienced by women during penetrative intercourse, making it less likely that those who are experiencing such pain are seeking medical advice or treatment, so collision dyspareunia is likely to be far more common than is being reported. While it is very common, experiencing pain during intercourse or just in general should not be seen as normal and should be addressed by a healthcare provider as soon as possible to prevent any unnecessary suffering. No one should have to endure pain, particularly during intimate situations, so while there is no shame in asking for medical care for pain experienced during intercourse, it should absolutely be addressed promptly, simply for your own comfort and to potentially rule out any more severe causes of the pain.
How long does it take to cure dyspareunia?

Depending on the exact cause of the dyspareunia, it will likely take several months to fully treat the condition. If it is simply a matter of changing positions or becoming more aroused during intercourse, that can be ameliorated quite quickly and effectively. If pelvic floor training is required to lengthen the vaginal canal, the pain can often continue to lessen over a period of 4 to 12 months. In cases where the pain is due to an infection or other health condition that can be treated using medication or other forms of treatment, the total timeline for recovery will vary a bit but your gynecologist should be able to provide you with a more accurate estimated timeline until the pain can be completely eradicated. To ensure that you can experience pain and other symptom relief as quickly as possible, it is very important that you follow all recommendations and instructions provided by health care professionals.

Pain during sex can cause physical discomfort, emotional grief, and a loss of connection. If having sex causes you harm, speak with our medical professionals. Do not be embarrassed to discuss your symptoms. Treating the condition can improve your sexual life, intimacy, and confidence. For more information, contact us or schedule an appointment online. Our clinics are located in Arcadia, CA, and Glendale, CA. We serve patients from Arcadia CA, Glendale CA, Monrovia CA, Pasadena CA, Los Angeles CA, Burbank CA and surrounding areas.