Urgent PC for Overactive Bladder in Arcadia, and Glendale, CA
Treatments are available for incontinence and overactive bladder. Talk to us today. Treatments are one appointment away. For more information,

call us

today or

book an appointment

online. We have

convenient locations

to serve you.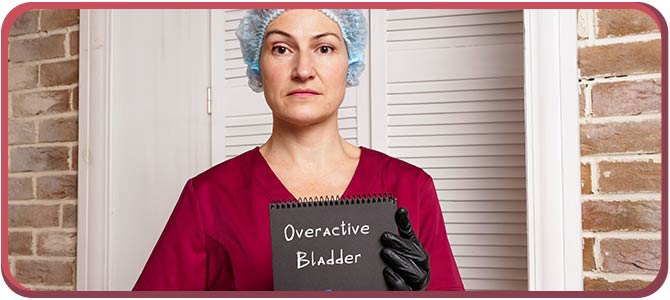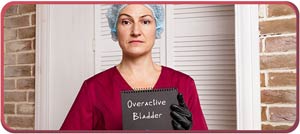 Table of Contents:
What is an Urgent PC?
What are the symptoms of an overactive bladder?
What causes an overactive bladder?
What calms an overactive bladder?
What is an Urgent PC?

Incontinence and overactive bladder symptoms such as urinary urgency, urinary frequency, and incontinence can be treated with urgent PC as an outpatient procedure.

PTNS (percutaneous tibial nerve stimulation) is a specific type of neuromodulation delivered by Urgent PC. A small, slim needle electrode is inserted near your ankle during treatment. A battery-powered stimulator is then connected to the needle electrode. The stimulator sends mild impulses through the needle electrode, along your leg, and to the nerves in your pelvis that control your bladder and bowel functions. Neuromodulation is another name for this process.
What are the symptoms of an overactive bladder?

Urination may be difficult to control when you have an overactive bladder. It is possible to experience unintentional loss of urine (urgency incontinence) throughout the day and night.

Overactive bladders could make you feel embarrassed, isolate yourself, or limit your social and professional life. A quick evaluation may determine if your overactive bladder symptoms have a specific cause.

By changing your diet, timed voiding, and using your pelvic floor muscles, you can manage symptoms of an overactive bladder. Overactive bladder symptoms can be treated with additional treatments if these initial efforts don't work.

Patients with an overactive bladder may experience a sudden urge to urinate that they have difficulty controlling. Urgency incontinence can occur which involves the unintentional loss of urine following an urgent need to urinate. Patients may experience the need to frequently urinate, usually eight or more times in a day, this may coincide with waking up more than twice a night to urinate. Even when patients are able to get to the toilet on time, frequent urination can adversely impact an individual's life and cause inconvenience. 
What causes an overactive bladder?

When the bladder is working properly, it serves many important functions. Urine is produced by the kidneys and drains into your bladder. You pass urine from your bladder through a tube called the urethra. A muscle called the sphincter opens in the urethra to release urine.

A woman's urethral opening is located just above her vaginal opening. The urethral opening is located at the tip of the penis in men.

Urination is triggered by nerve signals sent from your bladder to your brain as your bladder fills. During urination, these nerve signals cause the pelvic floor muscles and urethra muscles to relax. Urine is pushed out of the bladder when the muscles of the bladder contract.

When the volume of urine in your bladder is low, your bladder muscles start contracting on their own. Urination becomes urgent due to these involuntary contractions.

Various conditions may contribute to an overactive bladder such as diabetes, neurological disorders, urinary tract infections, and hormonal changes during menopause in women. Conditions affecting the bladder such as tumors or bladder stones or factors that get in the way of urine such as an enlarged prostate or constipation can contribute. Patients may experience symptoms if they drink too much alcohol or caffeine, empty their bladder incompletely, or are experiencing declining cognitive function due to age.
What calms an overactive bladder?

The best approach to treating an overactive bladder is a combination of behavioral changes and medication. Behavioral changes such as maintaining better overall health through diet and exercise are a great way to start. Pelvic floor muscle exercises can also help reassert control over an overactive bladder and timed bathroom trips can help you create a manageable schedule. Medications, nerve stimulations, injections, and other options are available to calm an overactive bladder. In rare cases, surgery may be required. Patients can receive treatment for an overactive bladder at the OB-Gyn & Incontinence Center. For more information, call us today or book an appointment online. We have convenient locations to serve you. We serve patients from Arcadia CA, West Covina CA, Glendale CA, Whittier CA, Pasadena CA, Alhambra CA, and Baldwin Park CA.