BioTE Pellet Therapy Questions and Answers
If you are feeling low levels of energy, decreased sex drive, or noticing any symptoms of low hormone levels, it is best to call us or book an appointment online. We are available to answer any questions you may have about our BioTE pellet therapy and how it may benefit you. We are located at 622 W Duarte Rd. Ste. 305 Arcadia, CA 91007.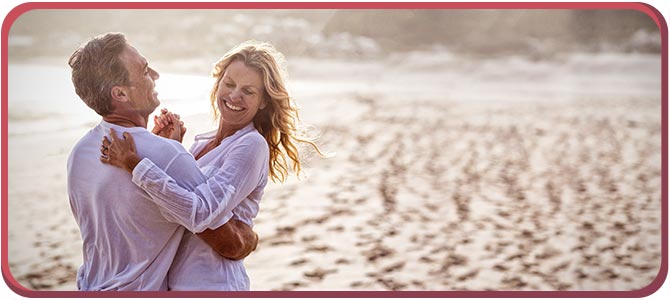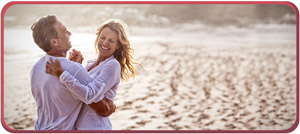 Did you know that your hormones play a major role in a large part of your body's normal functioning processes? As we get older, our bodies begin to produce fewer hormones, so our levels begin to decrease. Due to this, we can start to deal with uncomfortable symptoms. The good news it there are several methods of hormone replacement therapies available include BioTE Pellet Therapy.
What is BioTE Pellet therapy?
BioTE is a hormone replacement therapy that uses pellets, which are tiny cylindrical-shaped supplements that are inserted under your skin by a medical provider. These pellets then release the exact dosage of hormones you need over time, so your body is able to receive a steady amount of hormones in order to function properly. The time-release mechanism built into the pellets means the hormones are delivered and distributed in a timely manner, similar to the natural way your body previously would.
BioTe pellet therapy uses bioidentical hormones, which are synthetically created with the same chemical structures that are found in naturally producing hormones.
What are the benefits of BioTE Pellet therapy?
Many women deal with hormonal insufficiency, thanks to BioTe Pellet therapy, it offers an advanced method of bioidentical hormones to help reduce the symptoms of menopause and reduced hormone levels. This simple, yet effective method provides immense relief to our patients from their everyday symptoms.
A few of the major benefits BioTe Pellet Therapy provides includes:
Treat physical symptoms
Some of the more prominent physical symptoms many women can experience due to a hormonal imbalance include weight gain, blood sugar complications, bone loss, thinning of the vaginal tissue, thinning hair, increased body hair, acne and other skin issues. BioTE can help by balanced the hormones which in turn will reduce these symptoms and provide patients relief from these physical issues.
One of the most major common symptoms we often hear when it comes to hormonal imbalance in women is their sexual dysfunction. This can include symptoms of vaginal dryness, thinning of the vaginal walls, decreased libido, which can often cause great discomfort and even pain during intercourse. By balancing your hormones, many of these symptoms can be effectively relieved.
Improves your overall mood
Hormonal imbalance can cause many mood changes including mood swings, irritability, and anxiety, all of which are common symptoms found due to the imbalance during menopause. These symptoms can affect your daily life and cause it to be a struggle to do things you used to love. BioTE pellet therapy offers an effective treatment for women dealing with any mental health issues, by regulating your moods and helping you feel more like yourself again.
Boosts your energy levels
As we age, we can start to feel decreased energy, it's a normal part of being human. However, hormonal imbalances can cause a sudden feeling of fatigue. This drop in energy can make it quite difficult for many to keep up with their everyday life including a healthy active lifestyle. BioTe pellet treatment provides a boost to your energy levels, so many patients can feel more confidence in being able to continue on with their normal daily life tasks.
Simple, Easy and Effective
In comparison to other methods available on the market, BioTe pellet therapy offers a simple, easy and effective solution by utilizing small pellets that are placed below the skin to deliver a consistent stream of bioidentical hormones to the body. The pellets are placed by one of our medical physicians in our clinic, and due to the local anesthesia, that is provided to our patients beforehand, they do not feel any pain or discomfort throughout the treatment.
What can I expect during my BioTE Pellet therapy appointment?
Before the therapy begins, your doctor may ask you several questions to get as much medical information as possible to provide a better understanding of what you are dealing with. You will be provided a local anesthetic to help you feel more at ease, and feel no pain during the treatment process.
Once the local anesthetic has taken, we will get the pellet ready to be injected, put a drape over the area that is going to have the pellet input, we will create a small track which will provide as the entry way for the pellet, we will then insert the pellet, clean up the area and then provide a steri-stripe and dressing over the insertion area.
Who is a good candidate for BioTE Pellet therapy?
Anyone who is feeling symptoms of low hormone levels, low sex drive, decreased energy or any of the above symptoms is a recommended to talk to one of our medical physicians. If you are in rather good health, and have no concerning medical history we need to take into account, you would be a good candidate for BioTe Pellet therapy.
Interested in our services? Contact us today! For more information call us today or book an appointment online. Our clinic is located at 622 W Duarte Rd. Ste. 305 Arcadia, CA 91007. We serve patients from Arcadia CA, West Covina CA, Glendale CA, Whittier CA, Pasadena CA, Alhambra CA, and Baldwin Park CA.