Pelvic Organ Prolapse Specialist Questions and Answers
The OB-Gyn & Incontinence Center has a team of specialists who can treat pelvic organ prolapse. For more information call us today or book an appointment online. Our clinic is located at 622 W Duarte Rd. Ste. 305 Arcadia, CA 91007.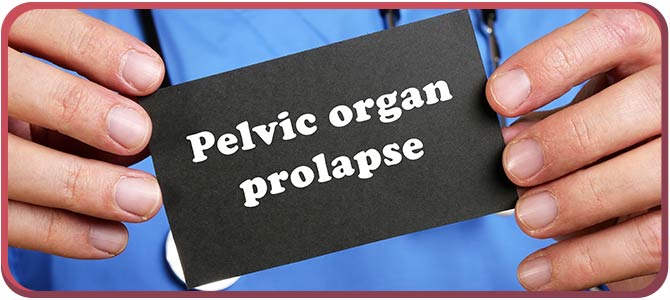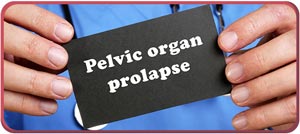 What is Pelvic Organ Prolapse?
Pelvic organ prolapse is a hernia (bulging of an organ like the uterus) of the pelvic organs through the vaginal opening. Pelvic organs, such as the bladder, uterus, and rectum, are supported by a network of muscles, ligaments, and fibers that attach to the pelvis for support. Over time, these muscles and tissues become damaged or weaken. Some women develop pelvic floor disorders following childbirth, and others experience problems as a symptom of aging.
In severe cases of prolapse, patients commonly feel or see a "ball" or protrusion from the vagina. If you are experiencing any abnormal developments, it is always best to see a health professional immediately.
What are the Various Types of Pelvic Organ Prolapse?
Depending on where the weakness in the pelvic floor occurs, it may affect one or multiple organs of the pelvis. Any weakness of the front side vaginal wall near the bladder results in a 'dropped bladder'. A weak spot in the vaginal ceiling causes uterine prolapse. Lastly, defects in the backside vaginal wall near the rectum result in the development of a 'rectocele'. Dr. Prema uses special techniques to identify the specific type of prolapse that is occurring and offers the most appropriate treatment for your unique condition.
What Treatment Options are Available?
At Prema Kothandaraman M.D, custom treatment solutions are available based on the symptoms you are experiencing from pelvic prolapse. Depending on your comfort level, desires, lifestyles, and other personal factors, Dr. Prema formulates the best therapeutic option for each individual. Depending upon the severity of your case, one or more of the following treatment options are available:
Behavioral modifications
Muscle Exercises
Biofeedback
Pelvic floor simulation
Surgical treatments
Dr. Prema Kothandaraman is the leading Urogynecological surgeon in the San Gabriel Valley. She is the most sought-after surgeon for these types of surgeries in the Huntington Memorial Hospital.
Pelvic Organ Prolapse Therapy in Arcadia, CA
Pelvic Organ Prolapse is a common occurrence in women, estimated to affect as many as 50% of women after the age of 50. Women with prolapse experience symptoms that impact daily activities, sexual function, and exercise. The presence of prolapse can have a highly negative effect on body image, confidence, and sexuality. Dr. Prema is the only female Urogynecologist in the San Gabriel Valley specially trained to treat these conditions.
If you have any additional questions or would like to schedule an appointment, call our offices or schedule a consultation online today! Our clinic is located at 622 W Duarte Rd. Ste. 305 Arcadia, CA 91007. We serve patients from Arcadia CA, West Covina CA, Glendale CA, Whittier CA, Pasadena CA, Alhambra CA, and Baldwin Park CA.