Vaginismus Treatment Specialist in Arcadia, and Glendale CA
Vaginismus is a medical condition characterized by involuntary muscle contractions or spasms of the muscles around the vaginal opening. These contractions make it difficult, painful, or even impossible for a person to engage in vaginal penetration. If you are seeking treatment for vaginismus, visit Dr. Prema Kothandaraman at The OB-GYN & Incontinence Center. Our clinics are located in Arcadia, CA, and Glendale, CA. For more information, contact us today or book an appointment online.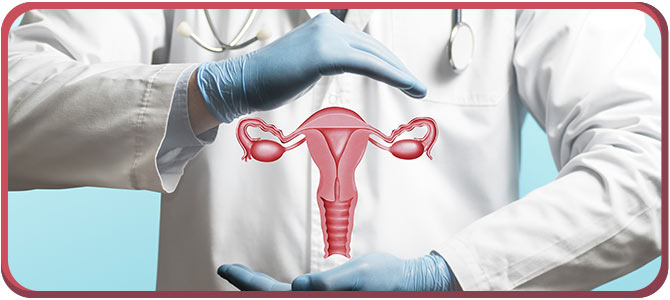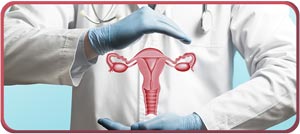 Table of Contents:
What causes vaginismus?
How do you know if you have vaginismus?
Can vaginismus be cured?
How common is vaginismus?
Vaginismus is a condition that causes significant tensing of the vaginal muscles that is involuntary, causing discomfort or pain during penetrative sex or a pelvic exam.
What causes vaginismus?

There isn't one known specific cause for vaginismus but there is typically one or more contributing factors that lead to the symptoms. These factors include psychological and physical issues, which makes determining one particular cause sometimes difficult. Examples of common factors that lead to vaginismus include vaginal tears that often occur during vaginal childbirth, surgical procedures previously performed in or around the vulva and vaginal canal, anxiety disorders, and fears or negative feelings surrounding sex. These factors can accumulate, making the associated symptoms, particularly pain, worsen. Contracting infections such as bladder infections, yeast infections, or urinary tract infections will also often lead to worsened pain. It is also common for the pain to go entirely unnoticed until there is pressure put on the area, such as with pelvic exams that require penetration, and during penetrative sex. Many individuals may not develop the condition until later in life or will experience symptoms the first time they have penetrative sex.
How do you know if you have vaginismus?

There are a couple of other conditions that present similarly to vaginismus but require different treatment methods, so it is important to keep note of your specific experienced symptoms and to have the condition diagnosed by an OB-GYN to sufficiently treat vaginismus. The most common symptom of vaginismus is pain, particularly during intercourse with vaginal penetration, but this pain can also be experienced when anything is inserted into the vaginal canal, such as a finger or tampon. The pain can range in severity, with some patients not being able to engage in intercourse entirely due to the discomfort or pain, or are unable to receive pelvic exams due to the pain and strong vaginal muscle spasms. To determine if you have vaginismus, a healthcare provider will need to understand your symptoms, sexual activities/history, and your medical history. They will likely need to complete a pelvic exam to rule out other conditions being the cause of the symptoms, but if a pelvic exam will lead to pain or discomfort, a topical numbing agent can be applied to the outside of the vagina for the exam. Experiencing pain during intercourse or just from inserting a tampon is not considered normal and should be addressed by a trusted healthcare provider. 
Can vaginismus be cured?

Since there are a few potential causes of the condition, there are a variety of treatments for vaginismus depending on the likely causes. The goal of vaginismus treatment is to reduce the automatic reflex of the vaginal muscles to tense up, whether that means addressing physical or psychological factors. Physical treatment options include pelvic floor physical therapy to learn how to relax the pelvic floor muscles and vaginal dilator therapy, which are used to allow the patient to become less sensitive to vaginal penetration. For both of these, there is also an option to use topical lidocaine cream applied to the outside of the vagina to reduce the pain that is being experienced. Psychological treatments include cognitive behavioral therapy as a means of addressing any anxiety, depression, or trauma surrounding intimate interactions that may be resulting in involuntary muscle tensing, and sex therapy to allow the patient to achieve pleasure and increased confidence in their sexual experiences.
How common is vaginismus?

While studies show that around 1% of those who are assigned female at birth have experienced symptoms of vaginismus, the actual number of individuals who are suffering from the condition is assumedly unknown as it is common for patients with the condition to not seek professional medical interventions. Even though the exact frequency rate of the condition is unknown, it is most commonly diagnosed in those who are at the age where they are having penetrative sex for the first time, or who are encountering the physical changes attributed to menopause. Vaginismus is more common than most people realize, but patients need to know that if they are experiencing any degree of pain during penetrative intercourse, pelvic exams, or from just using a tampon, that pain does not need to be endured and could be effectively treated through the support of a healthcare provider. Our clinics are located in Arcadia, CA, and Glendale, CA. For more information, contact us today or book an appointment online. We serve patients from Arcadia CA, Glendale CA, Monrovia CA, Pasadena CA, Los Angeles CA, Burbank CA and surrounding areas.