Monalisa and Medical Aesthetics Specialist Questions and Answers
Medical Aesthetic procedures offer top-quality results and are completed by our professional medical providers to make sure you are happy with each procedure. For more information call us today or book an appointment online. We are located at 622 W Duarte Rd. Ste. 305 Arcadia, CA 91007.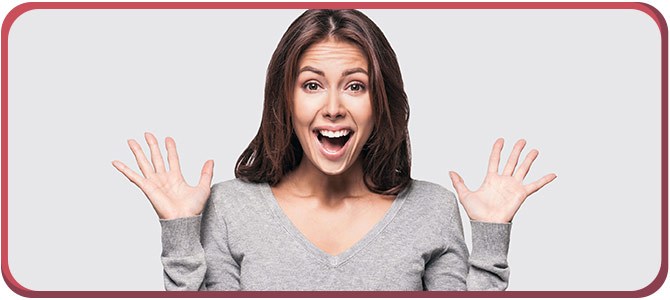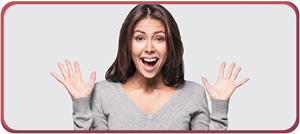 What conditions does OB-GYN & Incontinence Center provide for Monalisa and Medical Aesthetics?
The OB-GYN & Incontinence Center provides medical aesthetics for the following:
Monalisa Touch – FDA approved medical device that is a carbon dioxide-based laser that takes light that is produced by the laser at a certain wavelength and focuses that light so it is able to treat the affected tissues at a very small depth. The treatment is to cause multiple tiny micro-injuries, so that your body starts a healing response to heal and rebuild by bringing in collagen, elastic and cells to create normal vagina lubrication.
Tempsure Vitalia – Tempsure Vitalia is a revolutionary treatment that uses radio-frequency to provide relief for female intimacy. This FDA-cleared treatment works to improve blood circulation and restores the vaginal tissues in as short of a time span as 15-30 minutes.
Tempsure Envi – provides a non-invasive skin tightening treatment using radio-frequency energy to improve the skins laxity, while promoting collagen production and improving the skins texture. Tempsure Envi can tighten sagging or loose skin and reduce wrinkles, while firming the skin in the areas of the eyes, forehead, full face, neck and décolleté.
Flexsure – Non-invasive deep tissue radio frequency treatments that curve and conform to your natural body's curves including the abdomen, flanks, back, arms, buttocks, thighs and knees. Able to contour and provide tightening to the areas in as little as 15 minutes.
Labiaplasty – surgically reduces the size of the labia minora which is the flap of skin on either side of the vaginal opening. This surgery is available for women who do not like the look of their labia and want to make the skin folds around the opening of the vagina conformed to their specific wants.
What are the benefits of Medical Aesthetics?
There are many benefits to the procedures that The OB-GYN & Incontinence Center offers, we will go through each based off the procedure we provide:
Monalisa Touch

Increases your sexual experience as well as your partners

Restores the tightness and functionality of the vaginal area

Can get vaginal rejuvenation verses other methods like laser treatment or PRP injections

Helps to treat a wide variety of issues and medical conditions that are caused by the weakened vaginal tissues

Can resume regular activities fairly quickly after the treatment

Improves the patient's self-esteem as well as their quality of life

This treatment can be customizable to each individual patient and their needs
Tempsure Vitalia

Provides a decrease with involuntary bladder leakage

Tightens and firm's loose vaginal skin

Restores the vaginal mucosa which helps to resolve any vaginal dryness
Tempsure Envi

Create treatment for both men and women

Stimulate the natural collagen production

Improves the skins tone and texture

Diminishes any fine lines and wrinkles

Overall treatment is fast, simple and pain-free
Flexsure

Quick 15-minute treatment

Warm and comfortable treatment

Multiple applicator sizes tailored and customized for your specific treatment areas

Form fitting applicators to help reach those hard-to-get areas
Labiaplasty

Improved vaginal aesthetically pleasing look for each patients wants

Higher levels of sexual confidence

Ability to wear tight-fitting clothing
Who is the best candidate for Medical Aesthetics?
The best candidates for each of these medical aesthetic procedures include:
Monalisa Touch

Women who suffer from vaginal atrophy which may include inflammation, dryness, itching and vaginal discomfort

Post-menopausal women who may experience pain during and after sex

Breast cancer survivors who have decreased estrogen in their body due to chemotherapy

Women who have undergone a hysterectomy procedure
Tempsure Vitalia

Suffer from vaginal dryness

Suffer from vaginal itching and burning

Suffer from vaginal laxity or looseness

Experience pain during sex
Flexsure

Anyone who is looking to contour areas of their body. Flexsure is suitable for all skin types, tones, all BMI's.
Labiaplasty

Positive outlook regarding the labiaplasty procedure

Tears in the labia due to childbirth

Feelings of being uncomfortable during exercise, intercourse or even sitting

Self-conscious about the shape and size of your labia
What can I expect during a Medical Aesthetics appointment?
Each appointment will offer different results. All of the appointments will ask you for your medical history and any personal information to make sure there are no issues in regards to your general health, however most procedures work well for each individual looking to receive incredible results. Contact us today to learn more! For more information call us today or book an appointment online. Our clinic is located at 622 W Duarte Rd. Ste. 305 Arcadia, CA 91007. We serve patients from Arcadia CA, West Covina CA, Glendale CA, Whittier CA, Pasadena CA, Alhambra CA, and Baldwin Park CA.