Flexsure Treatment Q&A
FlexSure by CynoSure offers a conforming applicator that molds to your body's natural curves and provides high-quality top-rated body contouring treatments each time. For more information, contact us today or book an appointment online. We have convenient locations to serve you in Arcadia, and

Glendale, CA

.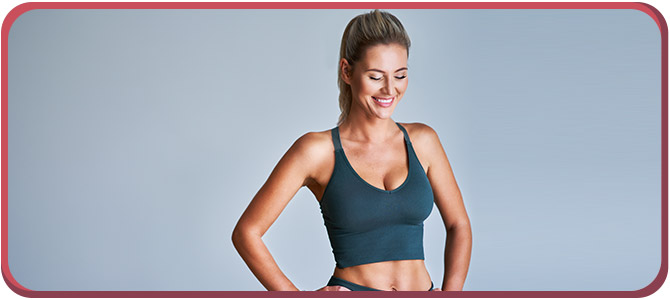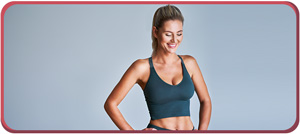 Table of Contents:
How does Flexsure work?
What areas can Flexsure treat?
What can I expect during and after treatment?
Who is a good candidate for Flexsure?
FlexSure designed by CynoSure is the world's first ever wrap-able applicator using radio-frequency to deliver a hands-free, non-invasive body contouring treatment. FlexSure has set itself apart from other body contouring treatments by perfectly conforming and curving to the patient's body, where you can treat multiple areas at once in a short 15-minute treatment. Being able to treat even the most hard-to-reach areas on the body. FlexSure provides effective, safe and top-quality treatment every time.
How does Flexsure work?


FlexSure is a body contouring treatment created by CynoSure, that provides a flexible radiofrequency (RF) energy applicator that can target even the hardest places to reach on your body. This unique wrappable applicator curves around the body parts you want to target most including the thighs, arms, flanks, buttocks, knees, and abdomen. All which have been difficult to treat with previous radiofrequency body contouring methods.

FlexSure delivers deep-tissue radiofrequency energy in an efficient, safe, hands-free 15-minute session. This device is FDA-cleared, and can offer temporary-relief of pain, muscle spasms, increase local circulation, and cause the tissue to contract causing body contouring effects.
What areas can Flexsure treat?


Achieve natural-looking contoured figure with little to no downtime with our non-invasive radio-frequency laser body contouring treatment with FlexSure. Target the areas that have become problems and are stubborn by shaping and permanently eliminating the fat cells.

Our device offers the first-ever wrappable radio-frequency applicator to boost your body contouring treatments and reach your targeted goals faster with the designed to curve and conform naturally to your body while reaching those hard-to-treat areas.

With FlexSure, you are one step closer to the natural-looking contoured body you've wanted. FlexSure can be used on your belly, back, thighs, under the chin, arms, flanks, and butt.
What can I expect during and after treatment?


Our medical providers at The OB-GYN & Incontinence Center will review the treatment and grab all medical and personal information needed prior to the treatment. From there we will prep the area then carefully adhere the peel and stick one-use only applicator to the treatment area on your skin that you are wanting to focus on. Through the FlexSure device's manual interface, we will select the option to set up the applicator to the specific temperature, which will optimize your treatment results for body contouring.

Once the treatment begins, the radio-frequency applicator will start to emit heat, elevating the subdermal tissues temperature.

You are able to relax, have a nap, listen to an audiobook or music for your 15-minute session. One complete, your skin will feel warm, our patients have described the sensation after the treatment to be like a hot stone massage.

The beauty of the FlexSure treatment is there is no downtime involved. You are free to leave and go about your day as you normally would with no pain and no recovery timeframe. Unlike other body contouring treatments available, FlexSure doesn't cause any swelling, and there are no reported side effects from this treatment.

It is recommended to buy between three to five treatments, depending on your body contouring goals, as well as the area being treated. Our treatment provider will go over your goals with you, and offer you a recommendation on how to meet your goal.
Who is a good candidate for Flexsure?


FlexSure does not discriminate, as it's suitable for all skin types, tones and body types. There are no BMI restrictions with our FlexSure treatment, although like other body contouring treatments, it is not intended as a weight loss program.

Our experienced providers will be able to walk through with you your goals, and what you would like to get from our treatment, we will help determine if FlexSure is the best treatment option for you.

If you are interested in how our FlexSure treatment, For more information call us today or book an appointment online. We have convenient locations to serve you. We serve patients from Arcadia CA, Glendale CA, Monrovia CA, Pasadena CA, Los Angeles CA, Burbank CA and surrounding areas.