Vaginal Rejuvenation Specialist in Arcadia, CA
Vaginal rejuvenation procedures are available at OB-Gyn & Incontinence Center. For more information,

call us

today or

book an appointment

online. We have

convenient locations

to serve you.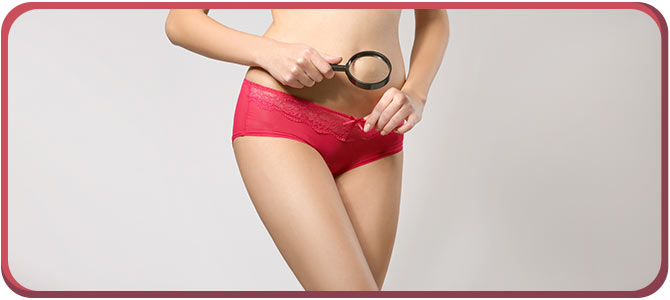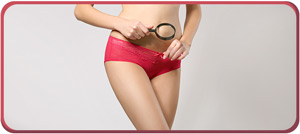 Table of Contents:
What are my options for vaginal rejuvenation?
What are the benefits of vaginal rejuvenation?
What is done for vaginal rejuvenation?
Who is a good candidate for vaginal rejuvenation?
What are my options for vaginal rejuvenation?

At The OB-Gyn & Incontinence Center, there are several vaginal rejuvenation options. Medical staff will help determine which one is right for you.

Monalisa Touch: MonaLisa Touch is a laser treatment designed to treat symptoms associated with pelvic aging, now known as genitourinary syndrome of menopause (GSM) and previously known as vaginal atrophy. An office treatment like MonaLisa Touch restores the vaginal tissue to a more youthful and healthy state without using hormones or surgery.

Tempsure Vitalia: With TempSure Vitalia, radiofrequency (RF) probes are inserted into the vaginal canal to stimulate the production of collagen and elastin. In this way, the vagina becomes tighter and nerve sensitivity increases. When you experience symptoms associated with vaginal atrophy during your youth, TempSure Vitalia offers predictable, temperature-controlled, and safe treatments.

Labiaplasty: The labiaplasty reduces the size of the labia minora – the flaps of skin on either side of the vaginal opening. The labia continue to develop beyond puberty into early adulthood, so it should not be done on girls younger than 18.
What are the benefits of vaginal rejuvenation?

Vaginal rejuvenation has a wide array of benefits including addressing vaginal dryness, addressing urinary incontinence, sexual discomfort, and more. 

Vaginal dryness is one of the most common complaints among women going through menopause. Half of postmenopausal women between the ages of 51 and 60 suffer from this condition. As your ovaries shut down, you experience a sudden drop in hormones (primarily estrogen). You need estrogen to ensure that your vaginal tissue has enough collagen and moisture for intercourse to take place. Your tissue becomes thin and dry without structural proteins and lubrication.

You may also experience urinary incontinence due to tissue loss in your vagina as well as a decline in your sexual health. By strengthening your tissues with vaginal rejuvenation, we can better support your urethra and bladder.

Hormone replacement therapy is one treatment for poor vaginal health, which can be effective, but it has a more widespread impact since it's systemic. There are chemical and hormone-free options if you just want to improve your vaginal health.
What is done for vaginal rejuvenation?

The term vaginal rejuvenation refers to a wide range of vaginal corrective procedures. Your vagina and its surrounding tissues may lose elasticity and strength as a result of factors such as childbirth, aging, and genetics. As a result, there are several issues such as incontinence (leaking urine), vaginal dryness, sagging skin, and lack of sexual pleasure. In order to improve these conditions and restore the appearance and function of their vagina, many women or people assigned female at birth (AFAB) turn to vaginal rejuvenation.
Who is a good candidate for vaginal rejuvenation?

Vaginal rejuvenation can improve the quality of life for almost any woman. A common female genital procedure, it is beneficial to any woman who wishes to increase sexual gratification. The procedure can also be used to treat stress urinary incontinence. Women who have altered or stretched their vaginas due to childbirth or aging, women experiencing soreness or pain during sexual activity or other physical activities, and women who have reduced sensation during intercourse because of multiple vaginal deliveries are the best candidates for this rejuvenation. Additionally, this treatment is beneficial for women with sagging vaginal structures, deformations, weakness of the vagina, as well as unsightly tissue protrusions.

Gravity affects every part of a woman's body as she ages, including her vagina. Women's vaginas stretch considerably when they give birth. When you have multiple vaginal births, your tissues and muscles are stretched more. Women who are not finished with childbearing, are pregnant, or planning to start or grow their family should not consider this procedure.

The OB-Gyn & Incontinence Center offers a variety of vaginal rejuvenation options to suit the needs of any patient. For more information, call us today or book an appointment online. We have convenient locations to serve you. We serve patients from Arcadia CA, West Covina CA, Glendale CA, Whittier CA, Pasadena CA, Alhambra CA, and Baldwin Park CA.