Adolescent Gynecologist in Arcadia CA, and Glendale CA
Dr. Prema Kothandaraman, MD

and her experienced adolescent gynecologists at The OB-Gyn & Incontinence Center provide care for young women and their special needs as their bodies change and grow into adulthood. Contact us or

book an appointment

online with one of our OB-GYN today. We have convenient locations to serve you in

Arcadia

, and

Glendale, CA

.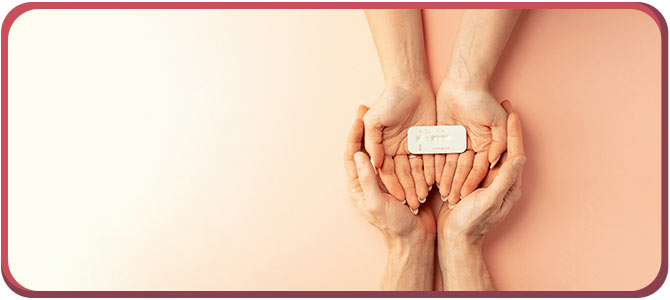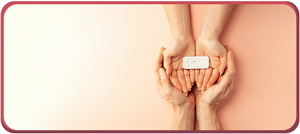 Table of Contents:
What is adolescent gynecology?
At what age should a teenage girl see a gynecologist?
When do teens need a gynecologist?
What are common gynecological problems in adolescence?
Gynecology is the medical specialty that focuses on the health of the female reproductive system and the breasts. Women of all ages come to gynecologists for a variety of reasons, including to discuss concerns about their reproductive health; to screen for sexually transmitted infections and cancers; to manage the symptoms of menopause and for birth control and family planning. Gynecologists often perform preventative screenings that can detect a range of health issues, including but not limited to reproductive health, sexual health, and urinary health.
What is adolescent gynecology?

Adolescent gynecology is the branch of medicine dedicated to the diagnosis and treatment of the wide range of health issues that affect young women. It is a field of medicine that has become increasingly specialized over the years, with many subspecialties focusing on particular areas of expertise, such as contraception, sexual health, and pelvic health. Adolescent gynecology is particularly focused on the health of young women during their reproductive years, and often involves addressing reproductive health concerns, such as birth control, pregnancy, and sexually transmitted infections. It also encompasses the diagnosis and treatment of gynecological concerns that arise during the adolescent years, such as menstrual irregularities and sexual health concerns like vaginal discharge.
At what age should a teenage girl see a gynecologist?

It is generally recommended that teenage girls first see a gynecologist when they are 13, around the time when they get their first period. The average age for starting menstruation in the United States is 12 and a half years of age (or 12 years and 9 months, to be more precise). During this time, the female anatomy undergoes many changes, which is why it is recommended for girls to first see a gynecologist at this age.
When do teens need a gynecologist?

Teenage girls should see a gynecologist at any age if they have medical issues or questions in regard to reproductive or sexual health. However, even if there are no concerns, girls are recommended to visit a gynecologist between the ages of 13 to 15; this time is when a girl's body goes through many changes, including menstruation, hormonal fluctuations, and physical developments.

This initial appointment is meant to educate patients and establish a relationship with them, which covers topics such as menstrual issues, puberty, and prevention of pregnancy and STIs (sexually transmitted infections). In many cases, girls are more open with their physician than they are with a parent, as talking about sexual health with parents can be embarrassing for teenagers. Teenage girls may need to schedule an appointment with a gynecologist in a number of different situations, including:

• When experiencing an incredibly painful period
• When a premenstrual syndrome is out of control
• When exhibiting symptoms of the premenstrual dysmorphic disorder
• When experiencing vaginal problems, such as:
• An unpleasant odor
• Itching
• Burning
What are common gynecological problems in adolescence?

Common gynecological problems in adolescence include:

• Pediatric Vulvitis and Vaginitis — Vulvovaginitis, which is the inflammation of the vagina and vulva, is a common condition in pediatric patients. Girls with this condition typically exhibit symptoms such as chronic discharge, odor, and redness. Vulvovaginitis is a combination of vulvitis (inflammation of the vulva) and vaginitis (inflammation of the vagina).
• Dysmenorrhea — Dysmenorrhea, painful menstruation often accompanied by abdominal cramps, is a common problem for adolescents; approximately 85 percent of adolescents report experiencing dysmenorrhea and 15 percent describe it as severe, with pain that can be debilitating. Dysmenorrhea is divided into primary and secondary; primary being without an anatomical cause and secondary due to another preexisting condition.
• Uterine Bleeding — Formerly called menometrorrhagia, abnormal uterine bleeding is characterized by bleeding between monthly periods, prolonged bleeding, or an extremely heavy period; it is a combination of menorrhagia (abnormal heavy bleeding at menstruation) and metrorrhagia (abnormal bleeding from the uterus).

If you or your child need to see an adolescent gynecologist, trust Dr. Prema Kothandaraman and her experienced medical professionals at The OB-Gyn and Incontinence Center. For more information, contact us or book an appointment online, or visit our clinic conveniently located at 622 W Duarte Rd. Ste. 305 Arcadia, CA 91007. We look forward to serving you! We look forward to serving you! We serve patients from Arcadia CA, Glendale CA, Monrovia CA, Pasadena CA, Los Angeles CA, Burbank CA and surrounding areas.