IUD Insertion Specialist in Arcadia, and Glendale CA
If you are considering getting an IUD and want to have it inserted, you can schedule an appointment with

Dr. Prema Kothandaraman, MD

, who has an experience in reproductive health. She will assess your medical history, discuss the various types of IUDs available, and determine if an IUD is a suitable contraceptive for you based on your individual circumstances. Our clinics are located in

Arcadia, CA

, and

Glendale, CA

. For more information,

contact us

today or book an appointment online.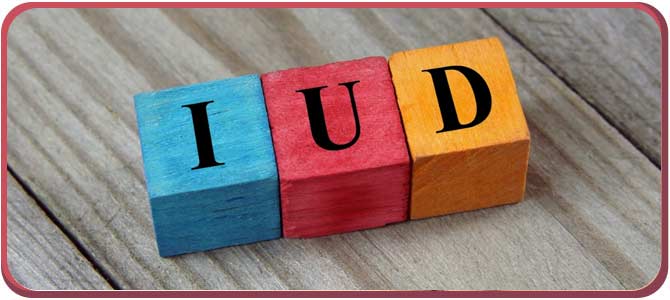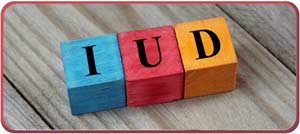 Table of Contents:
Do you need to go to a gynecologist for an IUD?
Is the IUD insertion painful?
How long does it take to recover from IUD insertion?
What are the advantages of an IUD over the pill?
Do you need to go to a gynecologist for an IUD?

Yes, it is recommended to visit a gynecologist for the insertion of an intrauterine device (IUD). Visiting a gynecologist for IUD insertion offers several benefits, such as:
 
● Personalized care – Gynecologists can assess your individual health needs, discuss all available contraceptive options, and determine if an IUD is the right choice for you based on your medical history, lifestyle, and preferences.
● Expertise – Gynecologists have extensive knowledge of female reproductive health, including the insertion and removal of IUDs. The doctor will ensure the procedure is performed safely and effectively.
● Ongoing monitoring – Our team provides long-term care and monitoring for IUD users. We can address concerns, perform routine check-ups, and ensure the IUD remains properly positioned and effective.

Additional services – We offer a range of additional services, including preventative screenings, Pap smears, and reproductive health counseling. By visiting a gynecologist, you can access comprehensive care for your reproductive wellness.
Is the IUD insertion painful?

It is common to feel some discomfort during the IUD insertion procedure. The level of pain will depend on factors such as individual pain tolerance and anxiety levels. During the insertion, you may experience cramping, similar to menstrual cramps, as the IUD is placed into the uterus. Some people also feel a brief pinch or sharp sensation during the process. However, the discomfort is usually short-lived and subsides quickly after the procedure.
 
To minimize any potential discomfort, your healthcare provider may recommend taking over-the-counter pain relievers. They will also provide relaxation techniques and distractions to help you feel more comfortable during the procedure. It's important to communicate with your healthcare provider throughout the process. They will offer guidance, answer your questions, and ensure your comfort during the insertion. Remember, the pain experienced during the insertion is temporary, and the long-term benefits of IUD contraception outweigh the initial discomfort.
How long does it take to recover from IUD insertion?

Recovery time after IUD insertion is typically minimal, and most people can resume their normal activities immediately after the appointment. However, it's common to experience mild cramping and spotting for a few days to a few weeks following the procedure. The cramping feels similar to menstrual cramps and can be managed with over-the-counter pain relievers such as ibuprofen. It's also normal to experience some spotting or light bleeding, which should gradually subside.
 
It's important to follow any specific instructions provided by your healthcare provider regarding post-insertion care. They may advise you to avoid sexual intercourse or suggest you use a back-up contraceptive method for a certain period after the procedure. They may also schedule a follow-up appointment to ensure the IUD is properly in place. If you have concerns or experience severe pain, heavy bleeding, or other unusual symptoms after IUD insertion, it's important to let your healthcare provider know.
What are the advantages of an IUD over the pill?

Choosing between an IUD and the pill is a personal decision, but there are several advantages to consider when it comes to using an IUD:
 
● Long-lasting contraception – Unlike the pill, which requires daily administration, an IUD provides long-lasting contraception that ranges from 3 to 10 years, depending on the type. This means you don't have to remember to take a pill every day.
● Highly effective – IUDs are considered one of the most effective forms of contraception, as they have a very low failure rate. They offer greater protection against unintended pregnancies compared to the pill.
● Low maintenance – Once an IUD is inserted, there's no need to worry about daily or monthly maintenance. You can enjoy continuous protection without the need for frequent refills or prescription renewals.
● Hormonal and non-hormonal options – IUDs come in both hormonal and non-hormonal varieties, providing flexibility to choose the option that best suits your needs and preferences.
● Reduced menstrual symptoms – Some hormonal IUDs can reduce menstrual cramps, lighten periods, and even stop them altogether in some cases.
 
Our clinics are located in Arcadia, CA, and Glendale, CA. For more information, contact us today or book an appointment online. We serve patients from Arcadia CA, Glendale CA, Monrovia CA, Pasadena CA, Los Angeles CA, Burbank CA, and surrounding areas.