Finding the Obgyns in Arcadia, and Glendale CA
Here at The OB-Gyn & Incontinence Center, Dr. Prema Kothandaraman and our team of ob-gyn and urogynecology medical professionals offer specialized services for women's sexual wellness like gynecology care. To consult our professionals,

call us

today or

book an appointment

online. We have

convenient locations

to serve you.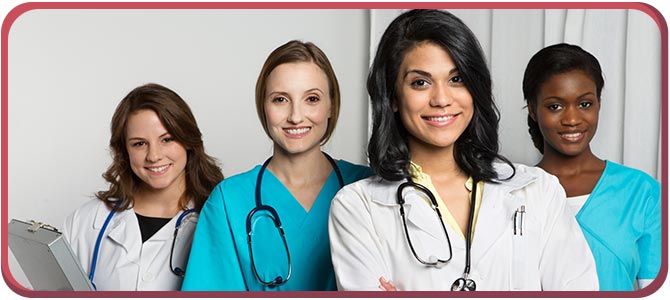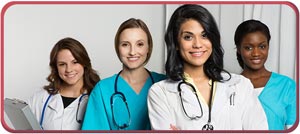 Table of Contents:
Are obgyns and gynecologists the same?
Where can you get an obgyn consultation?
How do I find an OBGYN in Arcadia, CA?
These services include hormone therapy, menopause care, IUD implants, labiaplasty, and much more. Our incredible team of supportive staff believes in offering high-quality, empathetic healthcare designed to treat your unique concerns.
If you're looking for the best obstetrics and gynecology care in Arcadia, CA, consider booking an appointment with The OB-Gyn & Incontinence Center. Below we've provided answers to some of the most commonly asked questions regarding our ob-gyn care including Are obgyns and gynecologists the same? Where can you get an ob-gyn consultation? How do I find an ob-gyn in Arcadia, CA?
Are obgyns and gynecologists the same?

Obgyns, otherwise known as obstetrics and gynecology doctors, primarily focus on pregnancies and female reproductive health. Obstetricians is the term specifically used for doctors who specialize in care during pregnancy whereas gynecology is the term used for doctors who specialize in the treatment of reproductive health issues. An ob-gyn has speciality training in both fields.

The most common conditions treated by an ob-gyn include:

Hormone disorders

Hormone disorders such as polycystic ovarian syndrome or natural hormone imbalances caused by menopause can affect the state of a woman's physical and mental health. Obgyns have the qualifications to treat symptoms of these conditions and restore hormone balance.

Endometriosis

Endometriosis is a condition where tissue grows outside of the uterus causing a plethora of uncomfortable symptoms. This disorder can be responsible for issues with menstrual cycles, fertility, extremely painful periods, and the development of cancers in the reproductive tract.

Menstrual disorders

Menstrual disorders including premenstrual syndrome, dysmenorrhea, menorrhagia, premenstrual dysphoric disorder, and abnormal uterine bleeding can have a large impact on your menstruation. Obgyns can help assess, diagnose, and treat your menstrual disorder effectively.

Urinary incontinence

There are many factors that can potentially lead to urinary incontinence including menopause, pregnancy, and childbirth. With treatments such as hormone therapy, pelvic muscle rehabilitation, and medications, urinary incontinence can be much more controlled.

Cervical dysplasia

Cervical dysplasia, a condition where cells grow on the cervix, is most commonly caused by HPV. With the right treatment from your ob-gyn, you can prevent these cells from becoming cancerous.
Where can you get an ob-gyn consultation?

You can get an ob-gyn referral from your primary care physician or you can go directly to a women's health clinic. The OB-Gyn & Incontinence Center recommends you find an ob-gyn that aligns with what you want in a doctor. You should always feel completely comfortable at your appointments and be able to talk about any of your concerns without feeling embarrassment or shame. Your ob-gyn should be kind, empathetic, communicative, and knowledgeable. When booking an appointment with a new ob-gyn, we also recommend taking into consideration their specialty, previous education, and experience.
How do I find an OBGYN in Arcadia, CA?

The OB-Gyn & Incontinence Center is conveniently located in Arcadia, CA. If you're looking for an ob-gyn in Arcadia, CA our team of specialists would love to help you. Our team is qualified in all areas of obstetrics and gynecology and can ensure you get the level of care you deserve. We offer reliable women's health care with compassion, kindness, and respect. Our extensive list of services includes:

• Urogynecology
• Minimally invasive gynecology
• Monalisa & medical aesthetics
• Urinary incontinence
• Pelvic organ prolapse
• Birth control & IUD
• Tempsure envi
• Labiaplasty
• Female sexual dysfunction
• Biote pellet therapy
• Tempsure vitalia
• Genitourinary syndrome of menopause

For further information about The OB-Gyn & Incontinence Center, please feel free to give our friendly reception a call or request an appointment online. Our team of specialists offers reliable women's health and wellness services to the community of Arcadia, CA, and its surrounding area. If you have any more questions about what one of our gynecologists or obgyns can do for you, please don't hesitate to reach out during our business hours. We look forward to your visit to The OB-Gyn & Incontinence Center soon! For more information, call us today or book an appointment online. We have convenient locations to serve you. We serve patients from Arcadia CA, West Covina CA, Glendale CA, Whittier CA, Pasadena CA, Alhambra CA, and Baldwin Park CA.