What Is an Obstetrician?
Dr. Prema Kothandaraman specializes in obstetrics, which deals with all aspects of pregnancy, from prenatal care to post-natal care. Feel free to

call us

or

book an appointment

online. We have

convenient locations

to serve you.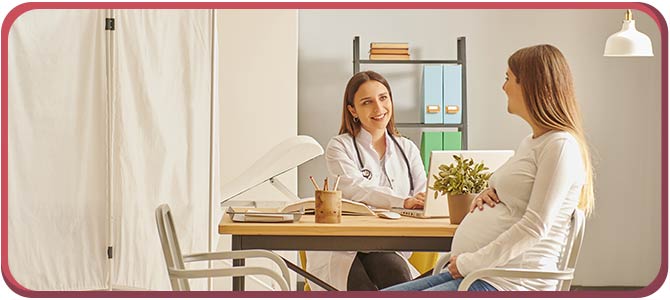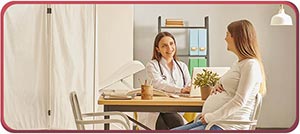 Table of Contents:
What does an obstetrician do?
Does an obstetrician deliver babies?
Is an obstetrician the same as an OB-GYN?
Why would I be referred to obstetrics?
An obstetrician is a physician who specializes in the delivery of babies and the care of women who are pregnant. Obstetricians are often the primary physician for pregnant women and deliver their babies when they go into labor. They can also perform surgeries such as Cesarean sections and deliver babies in situations where the delivery is complicated or requires advanced techniques such as forceps or vacuum delivery. Obstetricians often work with other types of doctors, such as gynecologists, who specialize in the care of women in their reproductive years and women's sexual health.
What does an obstetrician do?

Dr. Prema Kothandaraman specializes in the care of women during pregnancy, childbirth, and the postpartum period. Obstetricians' roles and responsibilities range from the routine care of common conditions to the most complex surgical procedures and diagnostic tests for women. Obstetricians are involved in the care of women throughout their entire pregnancy, from the first sonogram to the moment their baby is born. They care for women during labor and delivery and sometimes perform deliveries in collaboration with other physicians. Obstetricians are experts in the medical management of complicated pregnancies and can provide the best care for women during pregnancy and childbirth. They diagnose and treat disorders that affect the health of the mother and the fetus, and are responsible for planning pregnancies, prescribing medications, and performing surgeries.

Does an obstetrician deliver babies?

Yes, an obstetrician delivers babies. Assisting in and performing deliveries is one of their main responsibilities; some obstetricians deliver hundreds—or even thousands—of babies a year.
Is an obstetrician the same as an OB-GYN?

An obstetrician is different from an OB-GYN; while they both specialize in obstetrics, an OB-GYN receives further training in gynecological care. OB-GYNs are considered dual-specialists as they are both obstetricians and gynecologists.

Why would I be referred to obstetrics?

While some pregnancies can be managed by a general practitioner, others require specialized care from an obstetrician. There are many reasons why a woman might be referred to obstetrics, including if they have:

•  A family history of pre-eclampsia
•  A family history of diabetes
•  A history of DVT/PE
•  A personal history of anxiety/depression
•  Had previous abdominal surgery
•  A BMI over 30
•  Any medical conditions

They may also be referred to obstetrics if they are on any medications, are over the age of 40, or if are seeking infertility treatment.

Another primary reason for women to be referred to obstetrics is if they have a high-risk pregnancy. A pregnancy may be considered high risk if any of the following conditions are present:

•  Diabetes — While gestational diabetes is common, diabetic women who become pregnant should receive special care and monitoring throughout pregnancy.
•  Pre-Eclampsia — A condition unique to pregnancy, pre-eclampsia is characterized by the simultaneous presence of high blood pressure, edema (swelling of the skin), and protein in the urine.
•  Hypertension — Commonly known as high blood pressure, hypertension can cause a number of problems during pregnancy and should be carefully monitored to ensure the health of the fetus.
•  Sexually Transmitted Diseases (STDs) — Certain STDs, such as herpes and syphilis, can be passed down from the mother to the baby either during development or delivery.
•  Obesity — Women who are overweight or obese are more likely to develop high blood pressure, diabetes, and pre-eclampsia during pregnancy.

The OB-Gyn and Incontinence Center is dedicated to providing you with all of your obstetric needs. Call or book an appointment online with our obstetrician, or visit our clinic. We have convenient locations to serve you. We look forward to serving you! We look forward to serving you! We serve patients from Arcadia CA, West Covina CA, Glendale CA, Whittier CA, Pasadena CA, Alhambra CA, and Baldwin Park CA.