Pregnancy Care Clinic – The OB-Gyn & Incontinence Center
Common questions asked by patients: When should a pregnant woman start going to clinic? Where should you go for care during pregnancy? How can I get free prenatal care? How much does prenatal care cost?
The OB-Gyn & Incontinence Center offer a complete range of prenatal services designed to ensure the health and well-being of mom and baby throughout the pregnancy in Arcadia, CA and surrounding areas. For more information

call us

today or

book an appointment

online. We have

convenient locations

to serve you.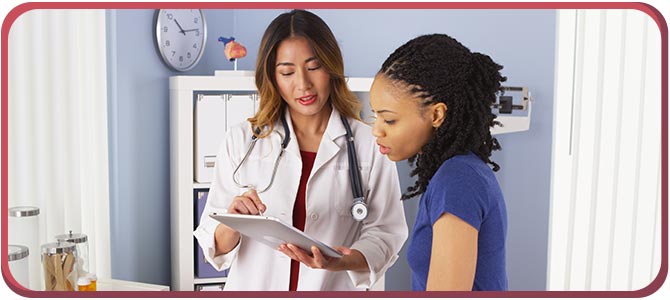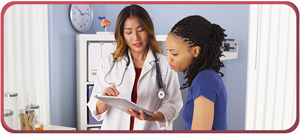 The Importance of Seeking Pregnancy Care
From your first positive pregnancy test to after the day you bring your baby home, Dr. Kothandaraman can provide you with a personalized plan for the pregnancy, keeping you and your growing baby happy and healthy at every stage of pregnancy. Our regular health and wellness visits will keep you informed of everything you need to know about weight gain, activity and diet restrictions, medications, and all the other changes you are experiencing both physically and emotionally. In addition, through the latest in genetic screenings and diagnostic tests, we can help you achieve peace of mind and plan for what is ahead.
Excellence in health during your pregnancy, delivery, and postpartum care is the only focus at the OB-Gyn and Incontinence Center. Here are the ways we ensure the best experience you can expect from us:
Personal, individualized care during your pregnancy
Routine and High-risk pregnancy
Vitamin-D and other prenatal vitamins therapy
Making your delivery experience at the most prestigious Huntington memorial Hospital as smooth as possible
Available naturopathy and integrated medicine care
Pregnancy Care in Arcadia, and Glendale, CA
Dr. Prema Kothandaraman and her staff at the OB-Gyn and Incontinence Center specialize in pregnancy and other gynecological health conditions. If you have unanswered questions or would like to meet with a specialist to discuss your options or a pregnancy plan, call our offices or schedule an appointment online today! We have convenient locations to serve you.