Finding Gynecologist in Arcadia, and Glendale CA
A gynecologist is a specialist in the health and well-being of the female reproductive system and their overall health. They provide a wide range of medical services related to women's health, and gynecological conditions. The Ob-Gyn and Incontinence Center is a home to a leading team of gynecologists.

Dr. Prema Kothandaraman

and her team care about women's health! For more information,

contact us

today or

book an appointment

online. We have convenient locations to serve you in

Arcadia

, and

Glendale, CA

.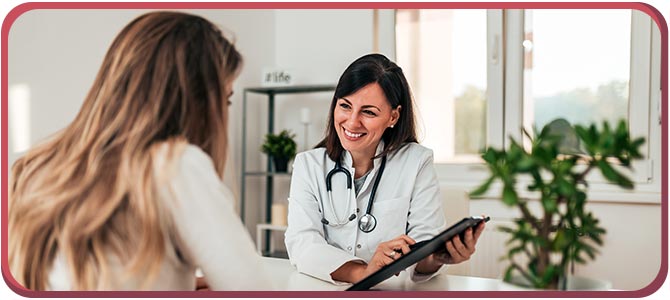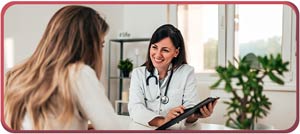 Table of Contents:
How much does it cost to see a gynecologist?
When should females see a gynecologist?
What do you see a gynecologist for?
How do I choose a gynecologist?
How much does it cost to see a gynecologist?

Obstetricians and gynecologists play a crucial role in maintaining women's reproductive health and caring for them during pregnancy. The national average cost of an OB/GYN visit for a new patient without health insurance is $386.

The cost of an OBGYN visit can be daunting if you don't have health insurance, especially if you require additional prescriptions or lab tests. Any additional procedures or treatments provided by an OBGYN will be separately charged. Despite the intimidating costs, regular visits to the gynecologist are very important.

Without the assistance of preventative screening, patients may end up having to undergo more expensive treatments later in the absence of early detection or encounter serious health risks. Out-of-pocket healthcare expenses are something we understand as we offer multiple payment options to make the process easier and more manageable.
When should females see a gynecologist?

It is recommended that women who are over the age of 21 undergo annual pap tests to screen for cervical cancer, regardless of whether they are sexually active or not. However, issues can arise long before then. Since the average age for menstruation in the U.S. is 12 years and 9 months, girls should see a gynecologist as early as 13.

Bringing your daughter to a gynecologist between 13 and 15 is recommended regardless of whether or not she's started menstruating or is sexually active, even though most patients won't need Pap screening for cervical cancer until age 21.

In most cases, a pelvic exam isn't necessary at the first visit, and young girls should know that ahead of time. Gynecologists usually perform a general physical exam on their first visit, including measuring your height, weight, and blood pressure. An external genital exam may also be performed by the physician, but the visit is more likely to be conversational than anything else.

Gynecological care is an integral part of every woman's overall health. Those who become sexually active before the age of 21 should begin seeing a gynecologist as soon as possible, and if they do so when they're 21 or 29, they should have their gynecological exam annually. In this age range, it is more common for women to contract sexually transmitted diseases, such as sexually transmitted infections (STIs).

Generally, women over 30 should see their gynecologist every other year if they are healthy, not pregnant, and not suffering from a disease. Women in this age group, however, are more likely to become pregnant and require more frequent appointments with their gynecologists for family planning.
What do you see a gynecologist for?

The specialty of a gynecologist is women's reproductive health. An obstetrician is responsible for caring for pregnant women and new mothers. Additionally, gynecologists can treat infections and perform surgeries on pelvic organs and the urinary tract. Cancer screening is an important part of women's health, as early detection can save lives. Women's health is extremely important due to preventative measures and treatment. 
How do I choose a gynecologist?

You should see a gynecologist if you have issues with your reproductive system – heavy bleeding, intense cramps, or other concerning symptoms. Even if you're perfectly healthy, you should get regular checkups to ensure that your reproductive organs are in good health. Since you'll be discussing your most intimate and personal health issues with this doctor, you should find someone you trust who has experience. The OB-Gyn & Incontinence Center specializes in OB-Gyn and urogynecology and provides preventative healthcare and treatment options. Staff will work with patients to provide compassionate and thorough treatment with affordable payment plan options that best suit their needs. For more information, call us today or book an appointment online. We have convenient locations to serve you. We serve patients from Arcadia CA, Glendale CA, Monrovia CA, Pasadena CA, Los Angeles CA, Burbank CA and surrounding areas.