Importance of Hormone Therapy in Arcadia, and Glendale CA
Welcome to The OB-Gyn & Incontinence Center in Arcadia, CA. We are a specialized women's health clinic devoted to providing our community with the best care and hormone therapy. To consult our professionals,

call us

today or

book an appointment

online. We have

convenient locations

to serve you.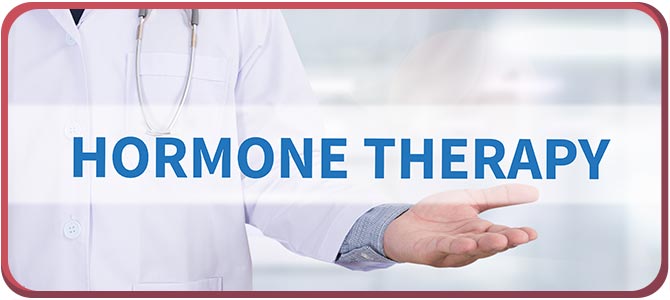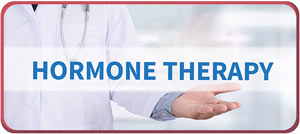 Table of Contents:
What is the purpose of hormone therapy?
What are the benefits of hormone therapies?
What are the effects of hormone therapy?
Our team of ob-gyn physicians treats a plethora of concerns including urinary incontinence, hormone imbalances, reproductive health conditions, pelvic pain, fallen bladder, and much more!
One of the most common reasons our patients visit our center is for symptoms such as low libido, chronic fatigue, hot flashes, mood swings, unexplained weight gain, and increased irritability. These symptoms can all be a sign of a hormone imbalance and can be treated at The OB-Gyn & Incontinence Center with Bio-Identical Hormone Replacement Therapy. For further information about the importance of hormone therapy in Arcadia, CA, continue reading this Q&A.
What is the purpose of hormone therapy?

Hormones are responsible for supporting the function of many different systems in the body. Hormones including estrogen, progesterone, testosterone, and thyroid each play a huge role in women's health. Bio-identical hormone replacement therapy is one of the best methods for balancing these hormones.

By inserting very tiny pellets directly under the surface of your skin, your body can gradually absorb the hormones it needs to function properly. This minimally invasive procedure takes only 5 minutes and causes no pain or discomfort. Each one of our patients has unique hormone levels that require a customized treatment plan. The medical professionals at The OB-Gyn & Incontinence Center will run a series of tests and thoroughly discuss your health goals in order to create the most successful plan.

Hormone therapy is most commonly used for patients who are going through the natural process of menopause. However, younger women may also use hormone therapy if they have a significant estrogen deficiency. Low levels of estrogen can be caused due to eating disorders, thyroid disorders, chemotherapy, low-functioning pituitary gland, premature ovarian failure, and congenital conditions that affect the ovaries. Hormone replacement therapy can increase low estrogen levels and reduce symptoms and risks associated with hormone imbalances.
What are the benefits of hormone therapies?

Pellet therapy has amazing physical and mental health benefits. Even a slight hormone imbalance can have a huge impact on your reproductive and sexual wellness. Using pellets has proven to be one of the best treatment options for women experiencing symptoms of a hormone imbalance. Benefits of bio-identical pellet hormone therapy include:

• a much more controlled, gradual release to encourage proper absorption and reduce the risk of causing further symptoms of imbalance due to too many hormones entering your body all at once
• greatly reduces the need for expensive oral medications, creams, gels, and/or patches
• absorbs directly into the bloodstream which can help avoid hormones from entering other parts of your body and damaging the gastrointestinal system
What are the effects of hormone therapy?

There are numerous positive effects of bio-identical hormone therapy including the following:

• Improves mood
• Enhances quality of life both physically and mentally
• Prevents the development of osteoporosis, cardiovascular disease, diabetes, tooth loss, and certain types of cancer
• Helps improve sleep
• Relieves symptoms caused by menopause
• Reduces body fat percentage
• Eases vaginal dryness and painful intercourse
• Diminishes night sweats and hot flashes
• Promotes muscle strength
• Reduces muscle and joint pain
• Increases sex drive

If you have been diagnosed with a hormonal imbalance or are experiencing any symptoms of a hormone imbalance, make sure to schedule an appointment with your ob-gyn. The specialists at The OB-Gyn & Incontinence Center would be more than happy to discuss your options during a consultation. Bio-identical hormone replacement therapy has proven to be minimally invasive, safe, and effective in the treatment of hormone imbalances.

Over a brief period of time, pellet therapy can produce tremendous results, significantly reduce uncomfortable symptoms, and drastically improve your quality of life. For bio-identical hormone replacement therapy in Arcadia, CA, please don't hesitate to schedule an appointment at The OB-Gyn & Incontinence Center! For more information, call us today or book an appointment online. We have convenient locations to serve you. We serve patients from Arcadia CA, West Covina CA, Glendale CA, Whittier CA, Pasadena CA, Alhambra CA, and Baldwin Park CA.