Gynecology/Urogynecology Doctor in Arcadia, and Glendale CA
Dr. Prema Kothandaraman and her team of Gynecology/Urogynecology Doctor provide specialized women's health care at the ob-gyn & incontinence center.

Call us

or

book an appointment

online today. We have

convenient locations

to serve you.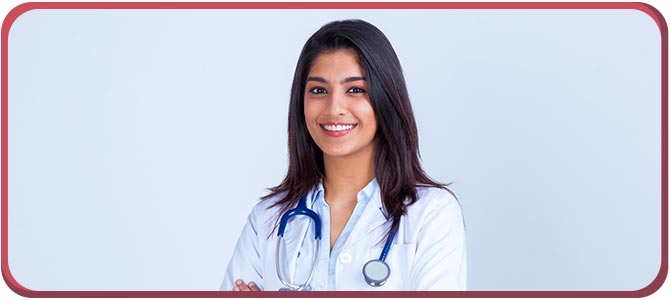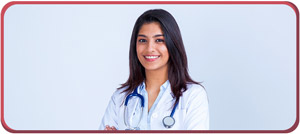 Table of Contents:
Is an OBGYN a doctor?
What conditions do OB-GYN doctors treat?
What ages do OB-GYN doctors treat?
How do you know when you need to see an OB-GYN?
An obstetrician-gynecologist commonly referred to as an OB/GYN (or simply OBGYN) is a physician that specializes in women's health, specifically the female reproductive system, and the care of women during pregnancy, childbirth, and after delivery. They also work closely with women who are trying to conceive and can help them increase the chances of getting pregnant and carrying the baby to full term. Most OBGYNs are also certified in maternal-fetal medicine, and thus can provide care for women from preconception through the postpartum period. Some OBGYNs also have advanced training in sexual dysfunction, birth control, and minimally invasive procedures.
Is an OBGYN a doctor?

Yes, an OBGYN is a doctor. In fact, they have more experience, training, and education than most doctors as they are dual-specialized and have received degrees in both obstetrics and gynecology.

An obstetrician is a doctor who specializes in the care of women during pregnancy, childbirth, and the postpartum period (i.e., the time immediately following childbirth). Obstetricians are often the first people to see a woman during pregnancy and will manage the entire pregnancy, from conception to postpartum. They can conduct prenatal exams and ultrasounds, and monitor the health of the mother and the fetus through various tests and visits. Obstetricians will provide care for women throughout their pregnancies, including the weeks surrounding childbirth, and will manage any complications that arise. They are also involved in the management of women's health issues other than pregnancy, such as urinary incontinence and menopause. Some obstetricians perform minor surgeries and make house calls; others work in hospitals and clinics.
What conditions do OB-GYN doctors treat?

Obstetrician-gynecologists are multitalented and can treat a wide range of conditions; these may include:

• Adenomyosis
• Bacterial vaginosis
• Bladder obstruction
• Bleeding during pregnancy
• Cervical dysplasia
• Chronic pelvic pain
• Ectopic pregnancy
• Endometriosis
• Fecal incontinence
• Sexual dysfunction
• Gestational diabetes
• Infertility
• Menopause
• Menorrhagia (heavy menstrual bleeding)
• Menstrual cramps
• Ovarian cysts
• Overactive bladder
• Painful intercourse (dyspareunia)
• Perimenopause
• Polycystic ovary syndrome (PCOS)
• Preeclampsia
• Sexually transmitted diseases (STDs)
• Stress incontinence
• Urge incontinence
• Urinary incontinence
• Uterine fibroids
• Vaginal atrophy
• Vaginal bleeding
• Vaginitis
What ages do OB-GYN doctors treat?

OBGYNs play an important role in a woman's everyday health as they take care of all of their patients' sexual and reproductive health needs. By the age of 18, every woman should begin seeing an OBGYN or a gynecologist for an annual gynecological exam; this is often referred to as a well-woman exam and includes multiple aspects of care. During this annual visit, the OBGYN will evaluate key components of a patient's health, including their weight, height, and blood pressure; they will also discuss any concerns the patient may have, such as heavy periods, and spotting between periods, or pelvic pain. Other details of this exam depend upon the patient's age and sexual activity, including pelvic exams and Pap tests which often begin around the age of 21; sexually active patients may be given information on birth control methods and STI testing. Other services, such as mammograms and breast exams, will also be provided based on the patient's age and medical history; these are often only suggested for women over 40, although they may also be ordered earlier if the patient has a family history of breast cancer.
How do you know when you need to see an OB-GYN?

Besides seeing an OBGYN for an annual check-up, there are certain signs that indicate it may be necessary to schedule an appointment with one earlier, including:

• Being sexually active and missing a period
• There is an unusual discharge
• Period has changed
• When experiencing pain

If you are looking for a trusted and qualified obstetrician-gynecologist, come to The OB-Gyn and Incontinence Center. For more information, call or book an appointment online with our Gynecology/Urogynecology Doctor, or visit our clinic. We have convenient locations to serve you. We look forward to serving you! We look forward to serving you! We serve patients from Arcadia CA, West Covina CA, Glendale CA, Whittier CA, Pasadena CA, Alhambra CA, and Baldwin Park CA.